ABOUT KUMARÉ
Also, see www.kumare.org for more information.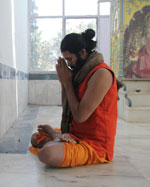 Sri Kumaré is a revered Yoga Master, often known to his contemporaries as Adarsha or "The Mirror." He is the current torchbearer of the Kumaré lineage and a respected, charismatic teacher of Yogic Science. Sri Kumaré is known for his youthful energy, transformative philosophy, and divine blessing.
Early life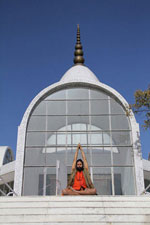 Sri Kumaré was born into a merchant class family whose ancestors can be traced directly to the Indo-Aryan Civilization of Mohenjo-daro and Harrappa. From an early age he had mastered the Sanskrit hymns of the Vedas. By ten years old, he was a regular pujari on holidays and Hindu festivals. Disenchanted by the imposing culture of Western imperialism, angered by the ills of the caste system, and blind Hindu faith, he left his hometown and spent over a decade studying Yogic Science with masters of the Hindu, Buddhist, Sikh, and other esoteric traditions. Sri Kumaré's studies took him to the outskirts of India - Kashmir, the North Western Frontier Province, the mountains of Nepal and Tibet, and the dharamsalas of Burma.
Kumaré lineage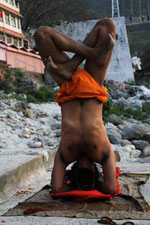 The Shramanic tradition of the Kumaré, meaning "The Divine Child", is an ever-evolving, holistic approach to spiritual living - embracing asana, pranayama, kriyas, guided meditation, proper diet, non-dualistic philosophy, and the adarsha method. The Kumaré tradition's main objective is to achieve the personal transformation of individuals through "Action -- not just theory." After many years of dedicated study and practice of Kumaré's tradition, the lineage was passed on and he was 'reborn' through what can be called a Udgathana or 'Unveiling'. Now a Guru to many himself, Sri Kumaré is our link to this esoteric tradition of spiritual practice.
Sri Kumaré, The Teacher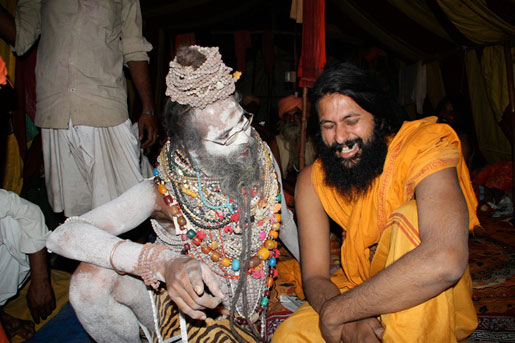 Sri Kumaré, now on Yatra, has recently begun spreading his wisdom and teaching throughout India and beyond. Sri Kumaré is known for his intense humility, down-to-earth approach, devotion to his students, humor, and his divine blessing. Kumaré teaches any and all people how to find their Adarsha Guru, the ideal guru (reflected) within themselves. By teaching one person at a time, Kumaré is determined to create a noble society of socially conscious yogis, where "Enlightenment is only the beginning to living a life in total victory (Vaibhavopetha Jeevanam)!"