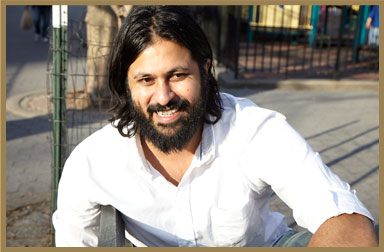 Vikram Gandhi is an award-winning director of narrative and documentary films. He grew up consuming equal parts ancient Indian mythology and American movies. After graduating from Columbia University, he began working as a filmmaker for hire. He's since worked as a video journalist covering terrorism, natural disasters, and social unrest throughout Asia and as a cinematographer and producer on documentaries, television, and narrative films. He now directs commercial campaigns, music videos, branded content, and films through his New York-based production company, Disposable. Over this time, Vikram documented the emergence of the yoga industry in the US by interviewing spiritual leaders around the country until he decided to become one himself. In 2010, Vikram combined his passion mythology and documentary to create Kumaré. Vikram lives in Brooklyn and Kumaré is a manifestation of his ideal self.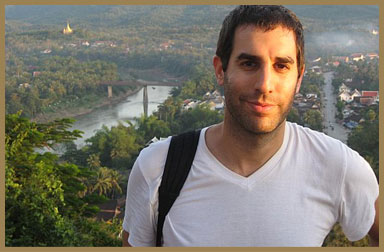 Bryan Carmel is a writer/director/producer of documentary hybrid comedy films and television.  Most recently, he wrote and executive produced two documentary specials on History: The Stoned Ages, an exploration of our relationship with drugs hosted by Breaking Bad's Dean Norris and I-Swear, a history of profanity hosted by comedian Adam Ferrara.  Bryan is a co-founder of Disposable, a boutique creative production company based in New York.  Through Disposable, Bryan has written and directed commercials, viral campaigns, and short-form comedy videos for HBO, MTV, Microsoft, Yahoo, Snickers, Trojan, Match.com, Fox Atomic, and Hearst Media.  He has directed music videos and web campaigns for Katy Perry, KoRn, Michael McDonald, Nelly, and Ashanti.
Bryan has written for U-Pick Live (Nickelodeon), All Things Rock (MTV), Total Request Live (MTV), XYZ Minute spots (ABC Family), and produced Pop-Up Video and Pop-Up Culture (VH1), The Greatest Things About Being Blonde (Bravo), The Greatest Things About Being A Red State (Bravo), Courage Countdown 25 (OLN),  This Is Your Sex Life (SPIKE), and Toss-Up (ESPN).
Bryan holds a B.A. from Columbia University in Religious Studies and an M.F.A in motion picture producing from USC's Peter Stark Producing Program.  He received the Jack Oackie Fellowship for Comedy in 2007.  He lives in New York with his lovely wife.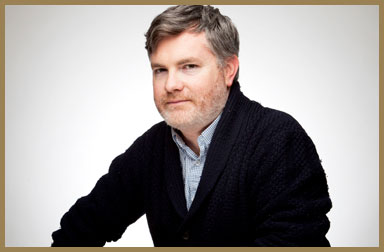 Brendan Colthurst is a New York based producer/director and founding partner of Disposable Television, a creative production company. Through Disposable, Brendan has produced and directed short-form comedy content for HBO, Comedy Central, VH1, and brands including Energizer, Trojan, Microsoft, Yahoo, V8, Bayer, Match.com, Nokia and Snickers.  He recently directed the digital series "Let's Big Happy" for Fox Digital Studio and Taco Bell.
Before founding Disposable, Brendan co-founded the software company IBG Wine, now WineDirect, and grew it into the leading e-commerce platform in the wine industry. Brendan received his B.A. in Film Studies from Columbia University, where he was a member of the improv troupe Six Milks.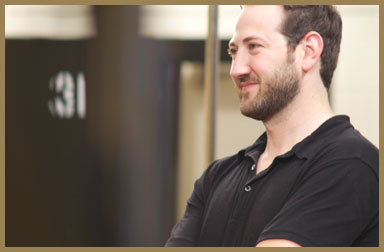 Stephen Feder is a film and television executive as well as producer based in Los Angeles who, over the years, has specialized in documentary-style hybrid comedy.  Recently, he worked with Sacha Baron Cohen and Larry Charles on the film Bruno and has worked with British Comedian Marc Wootton on his hybrid-comedy/reality series La La Land for Showtime. Previously he has worked alongside Disposable Television producing the Fox Digital Series Let's Big Happy and served as the Series Producer for the NBC syndicated comedy, Sports Action Team, featuring members of Chicago's "Second City" and "Improv Olympic."  Before delving into features (both studio and independent), he directed, produced and developed television content for MTV, History Channel, Discovery, A&E, The Weather Channel, and National Geographic.
Stephen received his Bachelor's Degree from the University of Illinois in Media Studies and his Master's Degree (MSc) from the London School of Economics.  He was a founding member of the award-winning White Horse Theater Company in Chicago.
As an actress, Purva is best known for her starring role in the cult classic, American Desi, for which she received an Ammy-Award nomination for Best Actress in a Feature Film.  Purva's other films include Green Card Fever, The Emperor's Club, Wings of Hope, Ball & Chain, Adjustment Bureau and the upcoming Goat. Purva has worked extensively in television drama and comedy. Her television guest appearances include A Gifted Man, Gossip Girl, Cashmere Mafia, House, Boston Legal, Alias, Law & Order and L&O:CI, The Drew Carey Show, ER, Strong Medicine, and West Wing.  In theatre, Purva is an Associate Artist of Target Margin Theatre and has acted in numerous roles regionally and in New York City.
As a producer, Purva founded the not-for-profit New York-based South Asian theatre company Disha Theatre in 2000.  She is Producer on Sameer Butt's feature Off Duty, Executive Produced the short film Kosu, and also just wrapped as producer and actress in the short film Dadi.  Her education and training includes Williams College, The British American Drama Academy in London, and The Public Theatre in New York.  Purva lives in New York with her husband, the novelist and screenwriter David Andrew Stoler.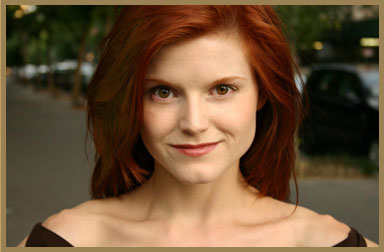 Originally from Arlington, VA, Kristen is a proud member of Actors Equity Association and has appeared in plays and musicals all over the country. New York credits include Playing Moliere and Much Ado About Nothing with New York Classical Theatre, the Broadway Workshop of Brigadoon with Rob Ashford, and Juliet in a reading of Vincent Sessa's new play, My Romeo. She toured nationally with the legendary Tommy Tune in Dr. Dolittle, and has appeared in several productions in the DC area: Broadway: 3 Generations at the Kennedy Center, Laura in The Glass Menagerie at The Bay Theatre, and the world premiere of And The Curtain Rises at Signature Theatre. Other regional credits include: Cape May Stage: The Understudy (Roxanne); Goodspeed: Seven Brides for Seven Brothers; North Shore: Cinderella, 5th Avenue: White Christmas; Sierra Rep: White Christmas (Judy Haynes) and Deertrees Theatre Festival: Out of Sterno (Dotty). She appeared on TV in Law and Order: Criminal Intent, and In SyFy's newest series, School Spirits. Kristen is in the midst of shooting a new webseries, Parker and Steve: a Bromcom.
Kristen is also a dedicated yoga and meditation practitioner and instructor. She has undergone teacher training with Jill Satterfield of Vajra Yoga (New York) and Molly Kenny and Stephanie Sisson of The Samarya Center (Seattle). In addition to teaching athletically challenging classes, she also has experience working with individuals suffering from severe trauma. When she took the Buddhist Refuge vow, she was given the name Kunga Cholu, which is Tibetan for All Joy Dharma Song. Kristen regularly attends silent meditation retreats at Insight Meditation Society.  Her sincere interest in studying world religions and cultures flourished during her years at the University of Virginia, where she graduated with Distinction with degrees in Religious Studies & Spanish.